Full Time
# 00658
$100000 - $120000 per annum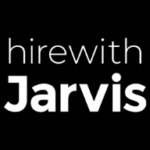 Website Hire With Jarvis - Brett Lozano
We are seeking a Salesforce Developer for a large not-for-profit health system in the Greater New York area that offers a broad range of health Services.
 
This position will require for this individual to be onsite in downtown NY (FiDi) 1 day a week. Full time/permanent role.
 
The Salesforce Developer will be part of a team developing the application on the Salesforce Lightning platform.  
* This position will work alongside the Salesforce Administrator and Technical Analyst, as well as other staff in the Information Services team and business departments, to realize the full capability of the Salesforce CRM platform.  
* Design and development of customizations, extensions, configurations, and integrations. 
* Design, development, testing, and change management. Building applications on the Salesforce platform and supporting integrations with Salesforce
 
Qualifications:
Bachelor's Degree in Computer Science, Mathematics, Engineering, or other technical related field or equivalent experience
Minimum 2 years of experience with Salesforce platform in a technical role is required.
A minimum of one (1) Salesforce credential
Understand how to develop and deploy custom business logic and custom interfaces using the programmatic capabilities of the Lightning Platform
Solid knowledge of the Sales, Service and Experience Cloud
Strong understanding of Salesforce.com best practices and functionality
Working experience in Apex Trigger
Knowledge of Health Cloud, FSL, DocuSign and/or DemandTools are a plus.
This role is open for US Citizens or Green Card holders.