Full Time
# NV-1
$70000 - $170000 per annum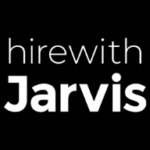 Website Hire With Jarvis - Nathan Vidal
Join a multinational, billion-dollar industry leader as a Salesforce Product Manager. Be part of a team that values innovation, diversity, and creativity, while you work remotely!
Opportunity Highlights:
Collaborate with a global team working across 180 countries
Make an impact from day one in a renowned lifestyle brand
Contribute to global expansion initiatives
Key Responsibilities:
Drive Salesforce initiatives and manage end-to-end product lifecycle
Work with stakeholders to define business needs and implement product strategy
Supervise configuration, quality assurance, testing, and deployment of Salesforce systems
Manage integrations between Salesforce and third-party platforms
Requirements:
Minimum 5 years' experience in the Salesforce ecosystem
Minimum 3 years' experience with Salesforce Service Cloud and Salesforce Sales CRM
Experience with Salesforce B2B Commerce Cloud (preferred)
Proficiency in Lightning Web Component, JavaScript, HTML, Visualforce, CSS, and Apex
Comfortable with Salesforce data tools and integrating Salesforce with third-party systems via web services
Elevate your career with this exciting opportunity. Apply today!