Full Time
# 00291
$0 - $70000 per annum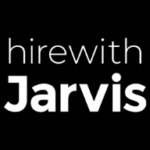 Website Hire With Jarvis - Gina Stephenson
Job Title: Service Desk Analyst/IT Support Specialist
*This is an on-site as needed position in Reading, PA*
As a Service Desk Analyst you will provide prompt and accurate responses to incoming incidents, requests, and alerts generated from calls and emails. You will accurately record customer information and troubleshooting steps in the case management system. You'll strive to maintain a high first-call resolution rate while exceeding performance metrics for utilization, occupancy, and queue readiness. Also, proactively manage your personal ticket queue, ensuring timely incident resolution and customer satisfaction. Additionally, identify and address recurring incident types and actively participate in process improvement and knowledge documentation activities to enhance customer satisfaction and increase operational effectiveness and efficiency.
Responsibilities:
Respond to calls and emails promptly, documenting incidents accurately.
Troubleshoot network issues and escalate when necessary.
Enforce system security guidelines and manage user accounts.
Provide excellent customer service and educate clients on system operations.
Monitor server performance and troubleshoot as needed.
Prioritize and execute tasks with strong analytical and problem-solving skills.
Communicate effectively and work collaboratively.
Stay updated with technology advancements and embrace learning new technologies.
Requirements:
Proficiency in Microsoft, Citrix, VMWare, and other technologies.
Working knowledge of PCs, operating systems, applications, networks, and hardware.
Customer-focused with understanding of IT processes and SLAs.
Ability to work on-call, nights, and weekends.
Self-motivated with attention to detail.
Min. 3 years of experience in case management and service desk support.
Travel:
Limited travel to data centers and client locations.