Full Time
# 00243
$95000 - $130000 per annum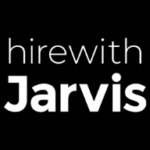 Website Hire With Jarvis - Matt Moss
Jarvis is working with a leading IoT Semiconductor partner seeking an experienced Sr. ASIC Digital Engineer to join our dynamic team in Montreal. As a key member of our engineering department, you will play a crucial role in the design and development of cutting-edge ASIC solutions.
Responsibilities:
Lead the end-to-end design and development of complex ASIC projects, ensuring high-quality deliverables within tight timelines.
Collaborate closely with cross-functional teams, including hardware engineers, verification engineers, and software engineers, to drive the successful implementation of ASIC designs.
Develop and optimize digital circuitry, including RTL design, synthesis, and timing closure.
Conduct thorough design verification and validation activities, utilizing industry-standard methodologies and tools.
Qualifications:
A minimum of 10 years of experience in ASIC design, demonstrating a strong track record of successful project delivery.
Proficiency in digital circuit design, including RTL coding, synthesis, and timing closure.
Solid programming skills in Python or MATLAB, with the ability to develop and maintain design automation scripts.
Bachelor's or master's degree in Electrical Engineering or a related field. Advanced degrees are highly desirable.
Pay is up to $140K CAD plus full benefits!