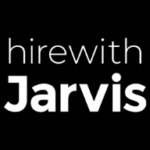 Website Hire With Jarvis - Michael Tavani
As a Senior Demand Generation Manager with our DataTech client, you will be at the forefront of the marketing efforts, spearheading the development and execution of high-impact demand generation strategies. You'll have the opportunity to shape the company's growth trajectory by attracting and converting prospects into qualified leads. Collaborating with cross-functional teams, you will lead the charge in creating and implementing campaigns that drive customer acquisition and revenue generation.
 Responsibilities:
Develop and execute comprehensive demand generation strategies to drive high-quality lead generation and increase brand awareness.
Create and manage multi-channel marketing campaigns, utilizing email marketing, content marketing, social media, and paid advertising.
Analyze campaign performance using data-driven insights to continually optimize and improve results.
Collaborate with the marketing team to craft compelling content and messaging that resonates with target audiences.
Work closely with the sales team to align marketing efforts with their needs, supporting lead nurturing and conversion.
Utilize marketing automation and CRM tools to manage campaigns and track lead engagement.
Stay up-to-date with industry trends and best practices in demand generation and marketing automation.
Requirements:
Proven B2B SaaS experience