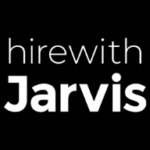 Website Hire With Jarvis - Bubbs Tienzo
We are looking for a Sr. Sales Engineer we are supporting with a global SaaS company that sells a platform for indoor location for smart buildings.
In this role, you will create technical presentations, demos, and interface with customers to solve complex problems. We would prefer to find a candidate who has Mobile SDKs, REST APIs, SaaS software integrations, and agency experience but are open to the right fit.
Skills/Experience:
5+ years of SaaS sales/solution engineering experience
3 years of customer-facing experience
2+ years of hands-on experience with Mobile SDKs, REST APIs, and SaaS software integrations and/or proficiency with explaining SDKs / APIs and integrations
Agency experience
They are based in downtown Boston (Back Bay) and you will be required to be onsite 1 or 2 days per week.
Competitive base salary + stock options and great benefits.
This is a hybrid permanent position. Open to US candidates only!