Full Time
# 00293
$150000 - $180000 per annum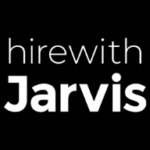 Website Hire With Jarvis - Urszula Kozlowski
Staff Test Engineer

Javis has partnered with a Global Semiconductor Manufacturer looking to expand their Test Engineering team! In business for over 30 years, this leading semiconductor manufacturer is driving the world's technological revolution, harnessing the raw power of innovation to electrify the future. Known for their expertise in high-voltage integrated circuits, their electrifying solutions surge through industries, illuminating the path to a brighter, more electrifying tomorrow.
Day to Day: 
Designs, develops, and implements cost-effective methods of testing and troubleshooting analog and mixed-signal power management semiconductor products.
Prepares test and diagnostic programs, designs test fixtures and equipment, and completes the required specifications and procedures for new product development. 
Supports and is responsible for sustaining and continuous improvement of production test for multiple products. 
This position requires strong experience in developing and supporting  products and customers and skills with regards to software C++ programming, computer hardware, and networking as related to semiconductor ATE systems. 
Must Haves: 
8+ years Test Engineering experience with a semiconductor background.
Experience leading and managing teams.
Exceptional experience with analog-mixed signal products, DFT and test plan responsibility, production support, and new product introduction experience. 
Proficient in C/C++ 
Extensive Teradyne Eagle ETS-88 or ETS-364 experience.