Full Time
# 00235-1
$125000 - $180000 per annum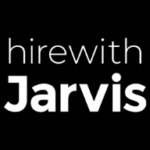 Website Hire With Jarvis - Matt Moss
Jarvis is working with a leading technology company revolutionizing the world with innovative automation and robotics solutions seeking a highly skilled and experienced Systems Engineer to join the team in San Jose, CA. This individual will play a pivotal role in driving automation and robotics advancements across various industries.
Responsibilities:
Lead the design, development, and implementation of complex automation and robotics systems tailored specifically for the semiconductor industry.
Collaborate closely with cross-functional teams, including mechanical engineers, electrical engineers, and software engineers, to define system requirements and ensure seamless integration of hardware and software components.
Conduct thorough system analysis, simulations, and testing to ensure optimal performance, reliability, and scalability of automation and robotics systems.
Provide technical expertise and guidance in troubleshooting and resolving complex system issues, ensuring high-quality solutions for our customers.
Required Skills and Qualifications:
5+ years of experience as a Systems Engineer, with a proven track record of designing and deploying automation and robotics systems.
Bachelor's degree in Electrical Engineering or Mechanical Engineering is required. A master's degree in a related field is a plus.
Proficiency in C or C++ embedded programming is essential for this role, with the ability to develop and debug software for control systems and automation applications.
Strong knowledge of systems engineering principles, including system architecture, requirements management, and system integration.
Additional Preferred Skills:
Experience in automation and/or robotics, with a deep understanding of the semiconductor industry and its unique challenges and requirements.
Familiarity with real-time operating systems (RTOS) and experience developing software for embedded systems.
Knowledge of industrial communication protocols (e.g., Ethernet/IP, Modbus) and experience integrating automation systems with existing factory infrastructure.
Strong problem-solving and analytical skills, with the ability to quickly identify and resolve complex technical issues.
Compensation:
Salary up to $170K
100% Employer Paid Dental, Health, and Vision Care
3+ Weeks of Paid Time Off in First Year
401K + Company Match
US Citizen or Green Card Holders only
No Sponsorship Opportunities at this time