Full Time
# 00697
$110000 - $130000 per annum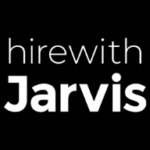 Website Hire With Jarvis - Urszula Kozlowski
Jarvis is partnered with a global equipment manufacturer based in South Carolina. In business for over 100+ years, this company is renowned for manufacturing high-quality equipment for commercial and industrial applications!
Position Overview:
They are seeking a talented and experienced Syteline Developer to join their dynamic IT team. The Syteline Developer will play a crucial role in managing, customizing, and optimizing the Syteline ERP system, ensuring its smooth operation and alignment with business objectives. This role will involve a combination of development, administration, and support tasks, ideal for candidates with a strong technical background and a passion for ERP systems.
This role is hybrid in Greenville, SC. 
Key Responsibilities:
Manage and administer the Syteline ERP system, including installation, configuration, and upgrades.
Develop and implement customizations and enhancements to the Syteline ERP system to meet business requirements.
Troubleshoot and resolve technical issues related to the Syteline ERP system, providing timely support to end-users.
Collaborate with cross-functional teams to gather and analyze business requirements for ERP system improvements.
Develop and maintain documentation, including user guides and technical documentation.
Monitor system performance and security, implementing necessary measures to ensure data integrity and system stability.
Qualifications:
Proven experience as a Syteline Developer/Administrator or in a similar ERP-focused role.
Proficiency in Syteline ERP system administration, configuration, and customization.
Strong SQL programming skills for data extraction and manipulation.
Effective communication and teamwork skills.
Ability to work independently and prioritize tasks in a fast-paced environment.
Additional Benefits:
Relocation Package: They offer a competitive relocation package to assist you in transitioning to your new location.
Health and Wellness: Comprehensive health, dental, and vision insurance plans.
Incredible Culture: High company retention! 
401(k) Retirement Plan: Generous 401(k) plan to help you save for your future.
Professional Development: Huge support for growth and development through ongoing training and opportunities for advancement.
Work-Life Balance: Strongly value work-life balance and offer flexible scheduling options.
Employee Assistance Program: Access to counseling and support services to help you navigate life's challenges.