Full Time
# 00822
$130000 - $150000 per annum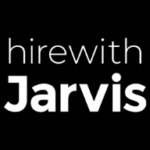 Website Hire With Jarvis - Amy Cobb
Qualifications
Have a bachelor's degree in a relevant field, such as Telecommunications, Computer Science, or Information Technology, or equivalent practical experience.
Possess a minimum of 10 years of experience in supporting complex enterprise telecom environments.
Showcase 5+ years of hands-on expertise working with the Cisco Unified Communications Manager environment and specialized experience with the Nice/InContact Contact Center platform. This includes administration, configuration, and troubleshooting.
Demonstrate proficiency in managing large contact centers, especially those with over 1500 agents, in a versatile omnichannel environment. Experience with SIP trunking providers/carriers and configuring/managing SIP trunks for optimum performance and capacity is highly valued.
Highlight your expert-level knowledge of cloud-based telephony platforms, CTI integration, Call Center applications, VoIP technologies, and related protocols.
Emphasize your practical experience in configuring call flows and call routing techniques within the InContact Contact Center platform.
Show a strong understanding of contact center statistics and other critical operational data points.
Mention any experience you have in transitioning to cloud-based contact center solutions like Five9, 8×8, Genesys Cloud, or similar platforms.
Responsibilities
As the Director of Telecommunications, you'll be entrusted with the role of overseeing the daily operations, administration, and maintenance of our telephony and contact center platform.
This leadership position necessitates an in-depth comprehension of the Cisco Unified Communications Manager and the specialized Nice/InContact platform. Your expertise in SIP trunking, hands-on experience in call flow configuration, call routing techniques, as well as your people management skills and communication proficiency are essential.
You'll serve as a hands-on technical expert, acting as a subject matter authority in telecom for the business.
In your role as a technical leader, you'll supervise our Telecom Engineering team, manage vendor contracts, keep an eye on costs, and plan collaboratively with business stakeholders. You'll play a crucial role in disaster recovery and business continuity planning, utilizing the latest in cloud technologies, data communications, and telecommunications systems that support our Contact Centers.
Leading a team of telecommunications professionals, you'll be responsible for the administration, configuration, and maintenance of the Cisco Unified Communications Manager and the specialized Nice/InContact platform. This includes managing call flows and operational processes.
Ensuring the seamless and efficient operation of the Nice/InContact platform on a daily basis is paramount.
You'll take the lead in developing and implementing best practices, policies, and procedures for the management and use of the Cisco Unified Communications Manager environment.
Collaboration with internal stakeholders is integral. You'll gather their requirements, provide guidance, and ensure that the Nice/InContact platform aligns with our business objectives, particularly with respect to omnichannel implementation and usage.
Driving initiatives for continuous improvement to optimize the performance, scalability, and reliability of the Nice/InContact platform is central to your role.
Troubleshooting and resolving intricate technical issues pertaining to the Cisco Unified Communications Manager and Nice/InContact platform will require close collaboration with technical teams and vendors as needed.
You'll be responsible for assigning and monitoring telecom service tickets.
Serving as the primary point of escalation for telecom service tickets is among your core responsibilities.
Acting as the primary Project Manager for all telecommunications-related projects, including expansions, upgrades, and new services, puts you at the forefront of our innovation.
Coordinating with vendors for purchases, provisioning, installation, and equipment and service repair is an essential part of your role.
Collaborating with other departments and end users to coordinate installation and maintenance activities, ensuring minimal disruptions in communications and maximizing operational efficiency, is a key aspect of your role.
Periodically reviewing contracts, processes, services, and equipment to identify and propose cost-saving alternatives is part of your role.
You will be responsible for reviewing telecommunication billing for accuracy and providing approval to Accounts Payable.
Offering support with the preparation of equipment specifications and floor plans for installations in new sites is a valuable contribution.
Maintaining a thorough inventory and documentation of all circuits, data, and voice equipment at all company sites is an essential part of your role.