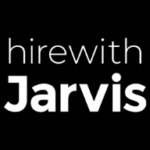 Website Hire With Jarvis - Miriam Einhorn
Are you a dynamic, driven individual seeking a rewarding career in the e-commerce sector? Look no further! We are a leading external recruitment agency, currently working on behalf of an innovative Amazon aggregator focused on the growth of exceptional US brands. We are in search of a talented Executive Assistant to join their team and provide invaluable support to the COO while coordinating operations across multiple exciting brands.
🚀 About the Company:
Our client is a fast-growing Amazon aggregator that is revolutionizing the e-commerce landscape. With a strong commitment to nurturing US brands and driving their success on the Amazon platform, they have established themselves as a leader in the industry. Join their motivated team and play a crucial role in their continued expansion.
🌈 The Opportunity:
We are thrilled to present an exceptional opportunity to work as an Executive Assistant with this visionary company. In this role, you will collaborate closely with the COO, overseeing seamless operations for multiple thriving brands. This is your chance to join a rapidly growing organization, learn from industry experts, and make a significant impact on their continued success.
🔥 Your Role:
As an Executive Assistant, you will be responsible for providing comprehensive support to the COO and ensuring smooth coordination among the various brand teams. Your meticulous attention to detail, exceptional organizational skills, and ability to thrive in a fast-paced environment will be vital in driving operational excellence and enabling the brands to reach their maximum potential.
💡 Why Join Us:
1️⃣ Career Growth: As an external recruitment agency, we prioritize the professional growth and development of our candidates. By joining this forward-thinking company as an Executive Assistant, you will have access to unparalleled learning opportunities, exposure to the inner workings of a successful Amazon aggregator, and the chance to expand your skill set.
2️⃣ E-commerce Innovation: Be at the forefront of the dynamic e-commerce industry and contribute to its continuous evolution. Our client is committed to leveraging cutting-edge strategies and technologies to drive the growth of exceptional US brands. Embrace this chance to immerse yourself in the world of e-commerce and gain a deep understanding of the Amazon space.
3️⃣ Collaborative Environment: Our client fosters a collaborative and inclusive work culture. As part of their team, you will collaborate with talented professionals, including the COO and brand teams, who are dedicated to achieving remarkable results. Your contributions will be valued, and your ideas will be encouraged as you work together towards shared success.
4️⃣ Competitive Opportunity: This full-time position is based in New York City and offers a competitive salary. By working directly with the COO and the cofounders of a rapidly growing company, you will have a unique chance to enhance your skills, broaden your industry knowledge, and advance your career.
🌟 Qualifications and Skills:
To excel in this role, the ideal candidate will possess:
Proficiency in Excel to handle complex data analysis and reporting.
Previous experience in product management or a related field, demonstrating your understanding of brand growth and development.
Familiarity with the Amazon platform would be a significant advantage, allowing you to make an immediate impact in this role.
📞 Apply Now:
If you are ready to embark on a thrilling career journey with an esteemed Amazon aggregator, seize this opportunity to make a lasting impact. Apply now through our recruitment agency by submitting your resume and a compelling cover letter outlining your qualifications and how you can contribute to this exciting venture. Take the first step toward an extraordinary career in e-commerce today!