Full Time
# 00250
$100000 - $160000 per annum


Benefits: Full Benefits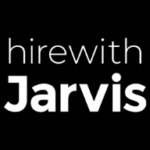 Website Hire With Jarvis - Sergio Salamanca
Job Title: ERP Syteline Developer
Location: Remote
Permamnent – Fulltime
We are seeking a skilled ERP Syteline Developer to join our clients team. If you have a strong background in ERP systems, specifically Syteline, and are passionate about developing efficient solutions, we want to hear from you.
Responsibilities:
Collaborate with cross-functional teams to gather requirements and develop customizations, integrations, and enhancements to the Syteline ERP system.
Implement and configure new modules and functionalities in Syteline to meet evolving business needs.
Troubleshoot and resolve issues related to Syteline, including bug fixes and user support.
Stay updated with the latest advancements in Syteline and recommend innovative solutions.
Requirements:
Proven experience as an ERP Syteline Developer, with a solid understanding of Infor Syteline's architecture and modules.
Proficiency in programming languages such as C#, VB.NET, or SQL.
Strong problem-solving skills and the ability to translate business processes into technical solutions.
Excellent communication skills and the ability to collaborate effectively with stakeholders.