Full Time
# 00251
$100000 - $150000 per annum


Benefits: Full Benefits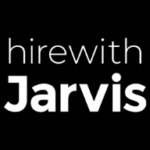 Website Hire With Jarvis - Sergio Salamanca
Job Title: ERP Syteline Consultant
Permanent/Fulltime 
Are you a highly skilled and experienced ERP Syteline Consultant looking for a new and exciting opportunity? We are currently seeking a dynamic and knowledgeable individual to join our clients' team as an ERP Syteline Consultant.
Responsibilities:
Collaborate with clients to understand their business requirements and objectives.
Conduct thorough analysis of client's existing systems, processes, and workflows.
Design and implement tailored solutions using Infor Syteline ERP software.
Provide expertise in system configuration, customization, and integration.
Assist in data migration, system testing, and user training.
Troubleshoot and resolve issues to ensure smooth system operations.
Offer post-implementation support and ongoing system enhancements.
Stay up-to-date with industry trends and emerging technologies related to ERP systems and business process management.
Requirements:
Bachelor's degree in Computer Science, Information Systems, or a related field.
Extensive experience (5+ years) as an ERP consultant, specifically with Infor Syteline ERP.
Strong knowledge of ERP concepts, modules, and best practices.
Proficient in system configuration, customization, and data migration.
Experience in process mapping, workflow design, and process improvement.
Familiarity with SQL databases and ability to write SQL queries.
Excellent problem-solving and analytical skills.
Effective communication and interpersonal abilities to work collaboratively with clients and internal teams.
Strong organizational skills and ability to manage multiple projects simultaneously.
Certifications in Infor Syteline or related ERP systems are highly desirable.
Benefits:
Competitive salary commensurate with experience.
Comprehensive benefits package, including health insurance and retirement plans.
Professional development opportunities and support for certifications.
Collaborative and innovative work environment.
Opportunity to work with diverse clients and industries.
Chance to make a significant impact on clients' business success.
If you are a talented ERP Syteline Consultant looking for an exciting opportunity to apply your expertise, drive business transformation, and make a difference, we want to hear from you! Join our team and become an integral part of our success story.