Full Time
# 00739-2
$750000 - $900000 per annum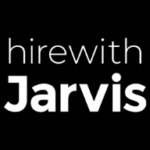 Website Hire With Jarvis - Jenna Sanders
Elevate Your Career – Accountant Role – Construction Powerhouse!

Location: Downtown Chicago, IL

Ignite Your Accounting Journey: Chicago, the city where financial dreams come true, awaits your brilliance. We are a respected construction powerhouse, seeking a visionary Accountant to join our elite team. If you're armed with 4+ years of accounting wizardry, a flair for the extraordinary, and a passion for a dynamic workplace, prepare to embark on an inspiring journey.
Responsibilities:
Blaze trails with monthly journal entries that leave a lasting mark.
Conquer balance sheet account reconciliations with unmatched precision.
Unveil the stories hidden within income statement accounts.
Pioneer job numbers and craft budgets that redefine excellence.
Lead the charge in the annual budget entry, setting the standard.
Harmonize seamlessly with auditors, making every encounter legendary.
Issue purchase orders with grace and poise, creating financial art.
Champion compliance with certified payroll reporting, setting new standards.
Become a multifaceted maverick by mastering critical departmental tasks.
Requirements:
Boast 4+ years of accounting experience, with a love for the captivating world of construction or job-shop accounting.
Command Microsoft Excel like a true virtuoso.
Possess experience with Sage ERP (a magnificent bonus).
Exemplify extraordinary problem-solving skills and communication finesse.
Showcase an unwavering eye for detail that sets the bar.
Embrace both independence and collaboration.
What Awaits You:
Regular Fun Events – "Wine Down Fridays," catered lunches, and more!
Financial Mastery: A 401(k) retirement plan that secures your financial future.
Amplified Savings: A 401(k) matching program that boosts your prosperity.
Seamless Travels: A Commuter Plan that simplifies your daily journey.
Radiant Smiles: Dental and vision insurance to keep you shining.
Peaceful Nights: Disability and life insurance for unparalleled peace of mind.
Healthful Living: Health insurance to keep you in peak condition.
Quality Time: Generous paid time off, because life is meant to be savored.
Ready to Shape the Future? This isn't just a job; it's an opportunity to shape the financial landscape. If you're ready to be part of something extraordinary, to leave your mark in Chicago's vibrant financial scene, apply now. Your journey to inspire begins here.