Full Time
# 00306-1
$100000 - $120000 per annum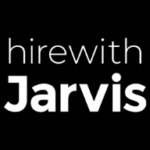 Website Hire With Jarvis - Jenna Sanders
Summary:
We're working with a leader in property investment and they're looking to bring on an Accounting & Finance Manager ASAP! In this role, you'll play a pivotol role in driving their success by providing comprehensive support in all aspects of accounting, finance, and real estate analysis.
To qualify for this role, you'll have:
– 5+ years of experience in Accounting & Finance
– 2+ years of experience in a managerial role
– Experience with real estate or property management is preferred*
2 round interview process, hiring ASAP!