Full Time
# 00947-1
$65000 - $75000 per annum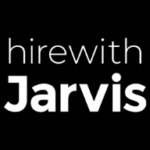 Website Hire With Jarvis - Adam Hylton
Job Title: Accounts Receivable Specialist
Department: Accounting
Reports To: A/R Supervisor
SUMMARY: The Accounts Receivable Specialist is a key member of our Accounting team, responsible for accurately calculating, invoicing, posting, and sending Contract and T&M billings within specified deadlines. This role involves collaborating with Project Managers, the VP of Operations, Office Staff, and Customers to ensure timely and accurate billing. Additionally, the Accounts Receivable Specialist will play a crucial role in reviewing and initiating collections activities for customer accounts.
OBJECTIVE: The primary objective of the Accounts Receivable Specialist is to collaborate with internal teams and customers to ensure precise and timely billing while actively managing and collecting on customer accounts.
ESSENTIAL DUTIES AND RESPONSIBILITIES:
Billing Processes:

Ensure accurate and timely Contract and T&M billing in Viewpoint/Vista.
Collaborate with the A/R Supervisor to update labor rates and markups for new jobs, annual union contract changes, and customer-specific adjustments.
Check billing contractual terms on new jobs and set recurring tasks for current jobs.
Process miscellaneous bills requested by Project Managers promptly.
Track T&M NTE and Fixed Price PO amounts, notifying Project Managers of any issues.
Review each billing before submission to the Project Manager or A/R Supervisor.
Post customer cash receipts in accounting software.

Collections Activities:

Conduct courtesy calls to customers 10-15 days from the invoice date to verify receipt and address any questions.
Follow up with customers when invoices are past due, clearly communicating payment terms and requesting a date of payment.
Report each customer invoice 10 days past due to the Project Manager/A/R Supervisor, expecting a response within 48 hours.

Miscellaneous Month-End Duties:

Review T&M unbilled report monthly to ensure all billing is processed, resolving any issues.
SUPERVISORY RESPONSIBILITIES: This position does not have direct supervisory responsibilities.
QUALIFICATIONS: To perform this job successfully, an individual must be able to perform each essential duty satisfactorily. The requirements below represent the knowledge, skill, and abilities required:
2-year associates degree in accounting preferred.
2 years of construction accounts receivable/billing experience.
Strong computer skills – Microsoft Word/Excel/Outlook and general knowledge of accounting software.
Proficient in data entry, keyboarding, and 10-key adding machine skills.
Professional communication skills with internal and external customers.
Ability to thrive in a fast-paced environment.
Strong time-management skills and attention to detail.
Viewpoint/Vista experience is a strong plus.
PHYSICAL DEMANDS: The person in this position must be able to apply basic accounting concepts to daily duties, with a majority of daily tasks requiring sitting and computer use.
JOB PERFORMANCE STANDARDS:
Meet daily, weekly, and monthly deadlines, reviewed regularly with the A/R Supervisor.
Produce accurate billings, subject to review on each billing.
Complete collections procedures.
Conduct accurate analysis of over/under billing.
If you are a detail-oriented and organized individual with a passion for precise billing and effective collections, we invite you to apply for this essential role within our Accounting team.