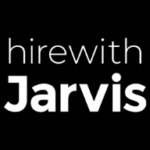 Website Hire With Jarvis - Matt Moss
Jarvis is working with a leading semiconductor company looking to add a highly skilled and experienced Analog ASIC Development Technical Lead to join our dynamic team in Montreal. As a technical lead, you will be responsible for driving the development of cutting-edge analog ASIC designs while leading a team of talented engineers.
Responsibilities:
Lead the analog ASIC development process: Take ownership of the entire analog ASIC development lifecycle, from concept to tape-out, ensuring the successful delivery of high-quality designs within agreed-upon timelines.
Manage and mentor a team: Provide technical guidance and leadership to a team of engineers, fostering their growth and development while ensuring efficient project execution.
Architect and design analog circuits: Develop innovative and optimized analog circuit architectures, leveraging your deep understanding of RF and mixed-signal principles, to meet challenging performance targets.
Collaborate cross-functionally: Work closely with other teams, such as digital design, verification, and physical design, to ensure seamless integration of analog components into larger SoC designs.
Requirements:
Extensive ASIC/SoC experience: Possess a minimum of 10 years of hands-on experience in analog ASIC/SoC design, including proven expertise in developing complex analog/mixed-signal circuits.
Strong leadership and management skills: Demonstrated experience in leading technical teams, providing guidance, and managing projects effectively to meet milestones and deliverables.
RF expertise: Deep knowledge and experience in RF circuit design, including proficiency in RF transceivers, amplifiers, filters, and RF system integration.
Education: Hold a Master's or PhD degree in Electrical Engineering or equivalent, with a strong emphasis on analog/mixed-signal circuit design.
Compensation:
Salary up to $160K
3+ Weeks of Paid Time Off in First Year
401K + Company Match
This is a hybrid position.