Full Time
# 00942
$105000 - $115000 per annum


Benefits: 401K, Insurance, Dental, Vision, PTO, Sick Days, Holidays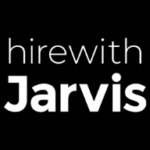 Website Hire With Jarvis - Brett Lozano
Location: Remote anywhere in the US
Pay: $105,000 to $115,000 annually + Variable Bonus
This is full-time permanent role open to US Citizens or US based Green Card Holders only!
 
 
We are looking for a Backend Software Engineer for a CRM platform and operating system for financial representatives and insurance companies. Developed by a leading team of insurance and financial service executives, they are already powering one of the nation's premier financial planning and advisory firms in the US.
 
Responsibilities:
Work within and across Agile teams to design, develop, test, and support technical solutions across the full-stack of development tools and technologies.
Work closely with Product Management to understand end-user requirements and translate them into high-quality, timely deliverables.
Document Development phases and Monitor systems in place including keeping integrations are up-to-date.
Assist in development/coding task planning, estimation, and scheduling.
Continuously improve software engineering practices and standards
Assist in the conversion of monolith platforms into microservices.
 
Qualifications:
Bachelor's or higher degree in computer science or a related field (or equivalent experience)
Engineer with 2+ years' experience of with B2B SaaS/Software
Programming Languages: Proficient in C# and .NET development.
Solid understanding of API best practices.
Proficient in SQL, database schemas, complex queries, w/ data integrity.
Hands-on experience with Git, including branching, merging, and collaborating with distributed development.
Working experience with Kubernetes, Azure Cloud and React JS is a plus.