Full Time
# 00941-1
$110000 - $135000 per annum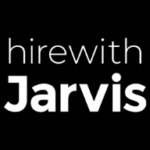 Website Hire With Jarvis - Bubbs Tienzo
Pay: $110K – $135K USD+ stock options + 10% bonus
Remote work
Role is open to Canadian citizens only!
We are looking for a Building Intelligence Engineer for a Series A funded SaaS company that sells a commercial real estate operational intelligence platform.
In this role, you will build data to generate energy conservation measures and manage the implementation of these measures with the client's engineering/technical team. We need someone who has energy management and client facing experience.
Responsibilities:
Engage with real-time building data from BAS and other sources to generate energy conservation and efficiency measures (EEMs/ECMs).
Lead the development of scalable FDD and analytics solutions on real time and user generated data.
Collaborate with the product and software team to automate detection, quantification and verification of ECMs.
Work with onsite engineering teams to manage the implementation of EEMs/ECMs.
Qualification & Experience:
Engineering Degree (Mechanical, Electrical, Civil, Energy or Environmental). An advanced degree is preferred.
Minimum 2 years of professional experience in a technical field.
Familiarity with annualization and weather normalization for energy savings
Experience with ASHRAE energy audits, level 1, 2 and 3
Client facing experience