Full Time
# 00252-1
$180000 - $250000 per annum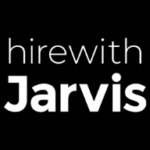 Website Hire With Jarvis - Kevin Jarvis
About the Company:
We're excited to partner with a thriving e-commerce organization that specializes in faith based, high-quality apparel. Their commitment to making a positive impact in the world has propelled their revenue to over $100 million, and now they're seeking an experienced and strategic Chief Financial Officer (CFO) to join their executive team, contribute to their continued growth, and be part of their inspiring journey.
The Opportunity:
As the CFO, you'll play a pivotal role in designing and executing financial strategies that align with the company's growth and long-term objectives. You'll direct all financial operations, from accounting and budgeting to financial reporting and forecasting. By offering your financial expertise to the executive team, board of directors, and investors, you'll help shape the future of this thriving business.
This is your chance to cultivate relationships with key stakeholders, including financial institutions and investors, while ensuring adherence to regulatory requirements and industry best practices. You'll have the opportunity to discover cost savings and efficiencies that will propel the company even further.
Your leadership will extend to managing cash flow and working capital, as well as developing a high-performance finance team. Collaborating with other executive team members, you'll shape and implement the company's overall strategy and take responsibility for high-level profit and loss.
Requirements:
MUST HAVE: Proven experience in eCommerce, ideally with a focus on apparel or consumer goods
Ability to excel in a fast-paced, high-growth environment while maintaining strong attention to detail and meeting deadlines
Bachelor's degree in Finance, Accounting, or a related field; advanced degree (MBA or CPA) preferred
At least 5 years of relevant experience in finance, including 3 years in a senior leadership position
In-depth knowledge of financial planning, budgeting, forecasting, and financial analysis
To Apply:
If you're an ambitious finance professional with a background in e-commerce and a passion for making a meaningful impact, we'd love to hear from you. Don't miss this fantastic opportunity to be part of an inspiring journey and take your career to new heights. Please submit your resume, and we'll be in touch to discuss how your expertise aligns with this exciting role.