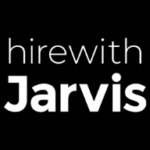 Website Hire With Jarvis - Rebeca Frisk
Elevate Your Career: Chief Financial Officer (CFO) – Thriving Manufacturing & Construction Powerhouse in Chicago!

Location: Chicago, IL

Type: Full-Time, Onsite

Are you a financial visionary ready to lead in a rapidly growing manufacturing and construction enterprise?
We invite you to seize the opportunity of a lifetime and become the Chief Financial Officer for our dynamic company based in bustling Chicago. As a fast-growing company with a strong manufacturing focus, we need a financial leader who can navigate high-pressure decisions, provide forecasting and scenario analysis, and advise on the best use of our capital. With an enticing compensation package and a chance to shape our financial destiny, this role empowers you to showcase your financial wizardry and lead us to even greater heights.

Role Overview: As our CFO, you'll play a pivotal role in guiding our financial strategies. You will be the driving force behind our growth, providing expertise in both manufacturing and construction. Your mission is to provide detailed forecasting, scenario analysis, and ensure we make the best use of our capital. Comfortable in front of investors, you'll thrive in a fast-paced, high-pressure environment, helping us double our projections year after year.

Requirements:
Bachelor's degree in Accounting, Finance, or related field (CPA preferred).
Proven experience as a CFO, preferably in a fast-growing, manufacturing and construction-heavy environment.
Proficiency in financial software and ERP systems.
Exceptional analytical skills and attention to detail.
Strong communication and leadership abilities.
Ability to thrive in a fast-moving, high-pressure environment.
Comfortable dealing with stress comfortably.
Must be based in Chicago, IL.
What We Offer:
Competitive salary, aligned with the Chicago market and your experience.
Comprehensive benefits package, including health, dental, and retirement plans.
Opportunity to lead and shape the financial future of a rapidly growing company.
Collaborative team and a dynamic environment where innovation is the norm.