Full Time
# 00705
$200000 - $250000 per annum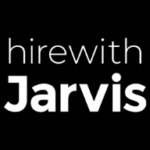 Website Hire With Jarvis - Jenna Sanders
CFO Role – Onsite in Chicago – Must have Manufacturing & Construction Experience

About Us:
Our client is a rapidly expanding construction innovation firm based in Chicago, IL, with a strong emphasis on advanced building techniques and a growing presence in the construction industry. Our innovative approach combines the efficiency of cutting-edge off-site construction with traditional building methods. As we continue to experience rapid growth and expansion, we are seeking an experienced and dynamic Chief Financial Officer (CFO) to join our team.
Job Description:
As the CFO, you will play a pivotal role in driving our financial strategy, ensuring fiscal responsibility, and guiding us through our ambitious growth plans. You will be responsible for overseeing financial operations with a heavy focus on innovative construction techniques, particularly in manufacturing, and you will collaborate closely with leadership to make informed decisions about capital allocation, forecasting, and scenario analysis.
Key Responsibilities:
Financial Leadership: Act as a strategic financial leader, overseeing all aspects of finance, accounting, and forecasting. Ensure the company's financial health and sustainability.
Manufacturing and Construction Expertise: Given our emphasis on advanced building techniques with a heavier emphasis on manufacturing, your experience in both manufacturing and construction is essential. You will optimize production costs, identify efficiencies, and ensure profitability in a dual-focused environment.
Scenario Analysis: Perform in-depth scenario analysis to assess potential risks and opportunities, guiding the company in making informed decisions.
Capital Allocation: Advise on the best uses of capital to support our growth trajectory and strategic objectives.
Investor Relations: Be comfortable and confident in front of investors, providing them with clear insights into our financial performance and growth prospects.
Detail-Oriented: Maintain a keen eye for detail, as this role will require a meticulous approach to financial analysis and reporting.
High-Pressure Environment: Thrive in a fast-paced, high-pressure environment where quick decision-making and adaptability are crucial.
Stress Management: Manage stress effectively and remain composed when facing challenging situations.
Market Value Compensation: Offer competitive compensation aligned with market standards for CFOs in the Chicago area. Consider candidates with prior CFO experience in smaller companies or Directors in larger companies, depending on qualifications.
Growth Projection: Anticipate and plan for significant company growth, with the expectation of doubling in size nearly every year.
Requirements:
Proven experience as a CFO or similar senior financial role within both the manufacturing & construction industry
Strong background in financial forecasting, scenario analysis, and capital allocation.
Comfortable with investor relations and presenting financial insights to stakeholders.
Detail-oriented with a track record of financial accuracy.
Ability to thrive in a fast-moving, high-pressure environment.
Exceptional stress management skills.
Must be based in Chicago or willing to relocate.
If you are a seasoned financial leader with experience in both manufacturing and construction, possess a knack for scenario analysis, and thrive in high-pressure environments, we encourage you to apply. Join us in shaping the future of construction innovation and be a key driver of our continued success.