Full Time
# 00735
$120000 - $150000 per annum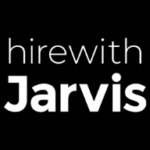 Website Hire With Jarvis - Jenna Sanders
Job Title: Construction Controller
Location: Cocoa Beach, Florida
Schedule: Full-time, 5 days a week in the office
Experience: Minimum of 6 years of construction accounting experience, including WIP, bonding, and insurance expertise.
Position Overview: Our client, a well-established general contracting firm in the Cocoa Beach area is actively seeking an experienced Construction Controller to join their team. The successful candidate will play a pivotal role in ensuring the financial health and success of construction projects within the firm.
Key Responsibilities:
Oversee and manage financial accounting and reporting for construction projects.
Implement and maintain effective WIP accounting processes to accurately track project costs.
Collaborate closely with project managers to ensure projects are on budget and on schedule.
Manage and oversee bonding and insurance requirements for projects.
Prepare comprehensive financial statements, reports, and analyses for senior management.
Analyze financial data to identify opportunities for cost savings and operational efficiencies.
Ensure compliance with relevant accounting standards and regulations.
Liaise with external auditors as required.
Provide financial guidance and support to project teams.
Offer mentorship and supervision to accounting staff as needed.
Qualifications:
Bachelor's degree in Accounting or Finance.
CPA certification is a plus.
A minimum of 6 years of experience in construction accounting.
Strong knowledge of Work-in-Progress (WIP) accounting.
Previous experience with bonding and insurance requirements in the construction industry.
Proficiency in accounting software and Microsoft Excel.
Exceptional analytical and problem-solving skills.
Excellent communication and interpersonal abilities.
If you meet these qualifications and are looking for an exciting opportunity to contribute to the success of a reputable general contracting firm, we invite you to apply.
Should you have any questions or require additional information, please do not hesitate to contact us.