Full Time
# 00706
$130000 - $180000 per annum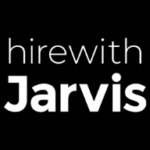 Website Hire With Jarvis - Jenna Sanders
Controller role with leading Construction company – hybrid in Nashville, Tennessee

About Us: Join us at the forefront of the construction and finance industry in the vibrant city of Nashville, Tennessee. We're a rapidly expanding construction powerhouse, with a significant presence in both residential and commercial sectors. As we continue to scale our operations, we're seeking a dynamic Controller to play a pivotal role in our financial endeavors.
Job Description: Are you ready to be part of an exhilarating journey with a thriving construction company based in Nashville? As a Controller, you'll be at the heart of our financial operations, driving strategic planning, analysis, and reporting. Your expertise will fuel our growth and innovation in the construction industry.
Key Responsibilities:
Collaborate with visionary leaders to shape and execute financial strategies that match our rapid expansion.
Lead the charge in implementing a cutting-edge ERP system, overseeing its selection and ensuring a seamless integration.
Be the financial compass for our teams, illuminating the path to understanding job costing and chart of accounts relevant to our business.
Mentor and guide a dynamic team, including a project accountant/accounting team, as we continue our upward trajectory.
Champion financial reporting and analysis, ensuring precision and compliance with industry standards and regulations.
Craft budgets, forecasts, and financial statements that serve as the guiding stars for decision-making and operational excellence.
Navigate the financial landscape, uncovering opportunities for cost optimization and revenue enhancement.
Collaborate seamlessly with HR and other teams to facilitate the interview and hiring process for finance-related positions.
Shape the career path of the successful candidate, potentially propelling them into a corporate controller role within our organization.
Qualifications:
Bachelor's degree in Accounting, Finance, or a related field (CPA preferred).
7+ years of construction accounting experience
Proficiency in ERP systems and the ability to lead transformational system implementation projects.
Mastery of job costing, chart of accounts, and financial analysis.
Exceptional leadership and interpersonal skills, honed through managing high-performing teams.
Your communication skills shine, making collaboration with diverse stakeholders a breeze.
You're self-driven, results-oriented, and thrive in the fast-paced environment of our rapidly growing company.
Work Environment: Our company offers a dynamic work environment, with a blend of three days in the office and two days working remotely. 
Compensation: We offer a competitive compensation package tailored to your qualifications and experience, reflecting the exciting nature of our journey.
If you're interested in learning more, apply ASAP.