Full Time
# 00671
$120000 - $150000 per annum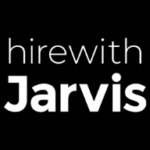 Website Hire With Jarvis - Kevin Jarvis
Manager of Business Consulting – Must have Infor CloudSuite Industrial (SyteLine) versions 8-10. Experience. >$150k remote 

Time for a career move that counts. Are you a leader or a follower? We're looking for a Manager to do more than just manage; we want someone who leads, mentors, and takes charge.
Location: TBD (20% Travel Required)

Budget: Up to $150K

Core Responsibilities:
Own Your Projects: You guide finance and accounting consultants. Set the pace and the bar.
Master the Clock: Nail those direct reports and annual reviews. Time is money.
Client Hero: Your leadership drives not just internal excellence, but client success.
Teach to Reach: You know it, now share it with the team.
Adapt & Conquer: Act as consultant, engagement manager, or project manager. Your role, your rules.
What You've Got:
5+ expeirnce in senior accounting / finace roles 
Communication that cuts through noise.
Flex and adapt. Success isn't a straight road.
Must travel 20% regionally and nationally. You ready?
Non-Negotiable:
Knowledge and experience with Infor CloudSuite Industrial (SyteLine) versions 8-10.
Preferred, but Not Essential:
PMP or CAPM certification.
An MBA that means business.
Education:
Bachelor's Degree? Must-have. MBA? You're ahead.
Selection Journey:
3 rounds: HR, Director of Ops, and 2 Finance Managers/Consultants.
Then we get down to business.

Why You'll Love Us:
You're not here to fill a seat; you're here to take the wheel. Let's disrupt the norm.
Time waits for no one. Apply today!