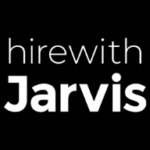 Website Hire With Jarvis - Rebeca Frisk
Position: Controller – Construction Company

Location: Chicago, IL

Type: Full-Time

Are you a financial maestro ready to lead in the world of construction?
We invite you to seize the opportunity of a lifetime and become the Controller for our dynamic construction company based in the heart of Chicago. With a competitive salary and comprehensive benefits, this role offers you the chance to showcase your financial prowess and play an integral part in our growth.

Role Overview: As our Controller, you'll oversee all aspects of financial management for our construction projects, ensuring precision and compliance. Your mission is to maintain financial integrity, drive efficiencies, and provide strategic insights to help us thrive in the ever-evolving construction landscape.

Responsibilities:
Lead financial operations, including budgeting, forecasting, and financial analysis.
Oversee accounts payable, accounts receivable, and general ledger activities.
Manage cash flow, financial reporting, and tax compliance.
Develop and implement financial policies and procedures.
Collaborate with cross-functional teams to ensure project financial success.
Stay up-to-date with industry regulations and market trends.
Requirements:
Bachelor's degree in Accounting, Finance, or related field (CPA preferred).
Proven experience in a similar role within the construction industry.
Proficiency in financial software, including ERP systems.
Strong QuickBooks experience.
Strong analytical skills and attention to detail.
Effective communication and leadership abilities.
Ability to thrive in a fast-paced, results-driven environment.
What We Offer:
Competitive salary commensurate with experience.
Comprehensive benefits package, including health, dental, and retirement plans.
Opportunity to make a significant impact on our company's success.
Join a collaborative team in the heart of Chicago's construction scene.
Ready to lead the financial charge in the construction world?

Apply now and help us build a brighter future in Chicago's construction landscape!