Full Time
# 00696
$125000 - $145000 per annum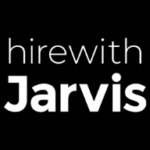 Website Hire With Jarvis - Kevin Jarvis
Controller for Leading Law Firm in Downtown Phoenix, AZ 🔥
Are you an ace in finance who thrives on the intricacies of billable hours? Let's get you on board!

Why Us?
Be a key player in a reputable law firm.
Spearhead finance and accounting functions.
Downtown Phoenix location. Convenience and prestige!
What's Your Role?
Head up financial reporting that's as accurate as a courtroom objection!
Mastermind efficient financial processes.
Understand the 'billable hour' like you understand the law—intimately!
Who Are We Looking For?
Professional services background is non-negotiable.
You must have experiece working at a firm that does billable hours.
A knack for numbers and a passion for financial accuracy.
Leadership skills to guide our financial team.
Make an impact where it counts.
Apply now and bring your financial prowess to a team that values your skills!