Full Time
# 00688
$130000 - $145000 per annum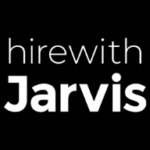 Website Hire With Jarvis - Jenna Sanders
Controller Role – Phoenix Law Firm – Professional Services Experience Required – Onsite in Phoenix, Arizona!

About Us: We are the epitome of excellence in the professional services arena, and we're on the hunt for an extraordinary Controller (CPA Preferred) to join our squad. Our reputation as a powerhouse law firm speaks for itself, but we're just getting started. Get ready for a sizzling ride with an attractive compensation package, incredible benefits, and a supportive environment that's all about nurturing your professional growth.
Position: Controller 

Your Mission:
Craft brilliant accounting reports, including financial statements and mind-blowing budget analyses.
Tango with accounts payable and accounts receivable like a pro, ensuring each move is as smooth as silk.
Command cash management activities, from opening and closing accounts to reconciling bank statements like a financial maestro.
Choreograph the General Ledger in our billing software, creating a mesmerizing dance of financial transactions.
Collaborate with our dream team to curate financial data and produce awe-inspiring reports in Excel format.
Steal the spotlight during month-end and year-end closing acts, dazzling us with your journal entries and reconciliations.
Conduct regular financial audits, sniffing out discrepancies and ensuring we're in tune with company policies and accounting standards.
Lead the choreography for implementing and refining financial processes and procedures.
Stay ahead of the curve on accounting regulations and best practices, ensuring our financial operations are hotter than ever.
Your Entrance Pass:
A Bachelor's Degree in Accounting, Finance, or a related field.
A minimum of 5 years of accounting experience within professional services (preferably working for a law firm)
A talent for financial reporting that leaves others in awe.
An innate ability to master accounts payable and accounts receivable like a seasoned pro.
A flair for cash management and the finesse to reconcile bank statements with style.
Expertise in using billing software and conducting a symphony in the General Ledger.
A relentless dedication to detail and the accuracy of your financial performances.
A powerful analytical mind that can solve financial mysteries with ease.
The charisma to work both solo and in harmony with our team.
Organizational and time management skills that keep the show running smoothly.
A deep knowledge of accounting principles and regulations.
The utmost professional integrity to handle our top-secret information with care.
Join us and embark on a thrilling journey where your career takes center stage in a law firm that sizzles with excitement and opportunity.
About Our Show: We are a renowned law firm with a reputation for delivering show-stopping results. With our expanding presence and an unwavering commitment to excellence, we're the red-hot choice for professionals seeking the spotlight within the legal sector.