Full Time
# 00719
$140000 - $190000 per annum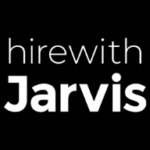 Website Hire With Jarvis - Jenna Sanders
Controller – High-Growth SaaS Company – Must have SaaS experience – (Remote)

About Us:
Join a dynamic and innovative team in the high-growth SaaS industry, redefining the future of technology through cutting-edge solutions and a dedication to excellence.
Job Overview:
Are you a finance guru with a passion for high-growth SaaS and tech startups? Do you thrive in an environment where your expertise can drive financial success? If so, we want you to be our Controller and play a pivotal role in shaping our financial future.
Key Responsibilities:
Financial Leadership: Lead the charge in managing all financial aspects of our rapidly growing SaaS company.
Strategy & Planning: Collaborate with executive leadership to develop and execute financial strategies that support our high-growth objectives.
Financial Reporting: Prepare accurate and timely financial statements, forecasts, and reports to guide decision-making.
Compliance: Ensure compliance with all relevant financial regulations, including GAAP and SaaS-specific accounting standards.
Team Management: Build and mentor a top-notch finance team, fostering growth and collaboration.
Tech Savvy: Leverage your expertise in SaaS accounting to optimize our financial systems and processes.
Budget Management: Develop and manage budgets, providing critical insights into resource allocation and optimization.
Qualifications:
Bachelor's degree in Accounting, Finance, or related field (CPA preferred).
5+ years of progressive accounting experience within the SaaS industry.
Strong knowledge of SaaS-specific accounting principles and practices.
Experience in public accounting or with a Big 4 firm is a plus.
Exceptional leadership and team management skills.
Proficiency with financial software and ERP systems.
Strategic thinker with the ability to drive results in a fast-paced environment.
What's In It for You:
Join a high-energy team passionate about innovation and growth.
Remote work flexibility, allowing you to excel from anywhere in the world.
Competitive compensation and benefits package.
Opportunity to make a lasting impact on our company's financial success.
Benefits:
Competitive salary within the industry range.
401(k) matching program to help you save for retirement.
Comprehensive health insurance coverage for you and your family.
Retirement planning support and resources.
Additional perks and benefits tailored to our team's needs.
Ready to Take Control?
If you're ready to join a high-growth SaaS company that values your expertise and offers a platform for your career to soar, we want to hear from you!
Apply now to become our Controller and embark on an exciting journey towards financial excellence.