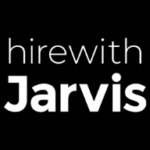 Website Hire With Jarvis - Charmaine Luna
Remote Job Opportunity for an for an Enterprise Performance Expert Company
We are currently looking for an "CPQ Solutions Consultant – Infor CPQ" primary objective is to provide implementation support for Infor's CPQ Suite of products.
This is a REMOTE role.
Education and Experience:
2-5 years of working with Infor's CPQ Products.
Bachelor's degree in a business/engineering/technical discipline is preferred.
Enterprise Resource Planning systems experience or related field a plus.
If you are interested to discuss further please message me directly on LinkedIn for the full job description.
You can also find my contact details below:
Linkedin: https://www.linkedin.com/in/charm-l-bb8767103/
Email: c.luna@hirewithjarvis.com
Phone: (646) 776-5708