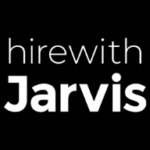 Website Hire With Jarvis - Cecille Cedeño
We are looking for a Creative Producer for a growing apparel brand. They will be responsible for hiring, leading, and managing a creative team, developing, and implementing brand strategies, and creating compelling visual and content experiences to drive customer engagement and sales growth.
This is for a Christian apparel brand that has countless design options for clothing and accessories, they've provided a fun yet stylish way for believers to be supported in their faith. 
Roles and Responsibilities:
 
Important: Strong understanding of the Christian demographic and consumer preferences is required
Brand Management:
Develop and implement a comprehensive brand strategy for the company, ensuring consistency in messaging and visual identity across all marketing channels.
Creative Direction:
Build, lead and manage the creative team, including designers, copywriters, and content creators.
Creative Production:
Oversee the development and execution of creative projects from concept to completion, ensuring timely delivery and high-quality output.
Team Leadership:
Recruit, mentor, and develop creative talent, fostering a collaborative and innovative team culture.
Trend Analysis and Innovation:
Stay current on industry trends, emerging technologies, and consumer preferences to inform creative direction and inspire innovation.
 
Qualifications:
Proven experience in brand strategy, creative direction, and creative production within the e-commerce industry.
Exceptional leadership, communication, and collaboration skills.
Proficient in Adobe Creative Suite and other design software.
Experience with content management systems (e.g., WordPress, Shopify)