Full Time
# 00943
$120000 - $135000 per annum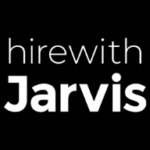 Website Hire With Jarvis - Kendall Mathiason
Job Title: Data Developer 

Work Location: Onsite at a Government Facility in Arlington, VA
 
Salary: $120,000 – $135,000
Job Responsibilities and/or Success Factors:
Operational Decision Support: Design, develop, and apply decision analytics, mathematical and statistical techniques, data mining, modeling and simulation, and other analytic methods to address operational and planning challenges. Leverage Defense and/or IC judgment to facilitate senior leadership decisions. The estimated quantity is two projects per month.
Optimization Solutions: Apply various optimization techniques to generate solutions for large-scale optimization problems. Deliver an estimated quantity of two solutions per week.
Automation Development: Develop automation requirements and provide support in acquisition processes for desired automation options. Contribute to streamlining processes with an estimated quantity of two initiatives per quarter.
Data Visualization and Dissemination: Provide visualization, dissemination, and business analytic services. Work closely with staff and stakeholders, presenting key techniques and results using non-technical language. Adapt models based on client feedback through programming. The estimated quantity is one presentation per day.
Performance Data Analysis: Develop methodologies for analyzing organizational/program performance data. Utilize interactive data visualization programs for insightful analysis. Complete an estimated quantity of two analyses per month.
Client Focus and Continuous Improvement: Demonstrate a strong client focus and commitment to continuous improvement. Proactively network and establish relationships to enhance decision support capabilities.
Prioritization and Adaptability: Manage multiple priorities in a high-paced and fast-changing environment. Demonstrate adaptability and efficiency in handling evolving tasks.
Additional Duties: Perform other duties as assigned or required to contribute to the overall success of the team and organization.
Education and Minimum Qualifications:
Must have a current and active TS with SCI eligibility.
Bachelor's degree with a minimum of 5 years of relevant experience within the DoD or Intelligence Community (IC) headquarters environment.
Three (3) years of experience using advanced tools (e.g., SharePoint, Qlik, Power BI, etc.) and applying analytical concepts.
Five (5) years of experience in conducting quantitative and qualitative analyses and applying methodologies for analyzing organizational/program performance data.