Full Time
# 00267-1
$80000 per annum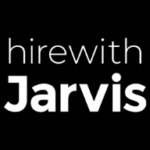 Website Hire With Jarvis - Gina Stephenson
Location: Jacksonville, FL
**THIS IS AN ON-SITE ROLE IN JACKSONVILLE, FL**
Summary: Seeking an experienced Demand Planner with expertise in E3 or Blue Ridge systems. This role involves supporting Purchasing/Inventory Management across all business units, collaborating with stakeholders, and optimizing inventory balance. The ideal candidate should be self-motivated, have strong analytical skills, and work well independently.
Responsibilities:
Manage ERP and Demand Planning Software effectively.
Develop statistical forecasts using historical data and collaborate with stakeholders.
Optimize inventory balance by aligning system data, forecasting, and lead time with demand.
Monitor and manage vendor performance, including lead time, delivery accuracy, and order quantities.
Provide resupply models and insights to buyers for effective purchase patterns.
Analyze cost and demand for inventory optimization and SKU rationalization.
Identify profitable methods for redistribution and closeout.
Qualifications:
3-6 years of relevant experience in purchasing and information systems.
Proficiency in Blue Ridge or E3 systems.
Experience in HVAC distribution or manufacturing environment preferred.
Training experience in purchasing systems is a plus.
Benefits: 
Merit-Based Pay
Incentives & Management Bonus Structure
Employee Referral Program
401K & Employee Stock Purchase Plan
Medical, Dental, Vision, Life & HSA
Paid Time Off