Full Time
# 00580-1
$70000 - $110000 per annum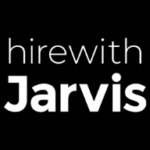 Website Hire With Jarvis - Miriam Einhorn
🌟 JOB OPPORTUNITY: Director of Operations – Battle Creek, Michigan 🌟

🚀 Join the Vanguard of Brand Growth & Evolution! 🚀
We are a dynamic and fast-growing company specializing in creating powerful growth solutions for top-tier brands. As we evolve and scale, we're searching for an ambitious and experienced Director of Operations to steer the ship, maximizing efficiency and driving growth from our nerve center in Battle Creek, Michigan.

What's the Role?
📦 Directing operations across all our state-of-the-art warehouses.
🚚 Taking the lead on all logistics, ensuring timely and effective delivery, every time.
📊 Owning inventory management, guaranteeing that our clients' products are always stocked and ready.
📤 Overseeing the end-to-end fulfillment process, ensuring customer satisfaction remains our #1 priority.
What Do We Need from You?
🌐 Proven experience in operations, particularly in warehouse management and logistics.
💼 Strong proficiency in Excel (you should dream in spreadsheets!)
💡 Bonus: Familiarity with IBM WMS, that's a huge plus!
Why Join Us?
🔥 Play a pivotal role in the growth stories of global brands.
🤝 Work with a passionate, forward-thinking team that values innovation and out-of-the-box solutions.
💼 Benefit from the stability of a well-established organization while enjoying the thrill of scaling operations.
🏞 Work in the picturesque surroundings of Battle Creek, a vibrant community with a rich history.
🌐 If you're ready to step up and drive growth, if the thought of creating operational excellence excites you, and if you're hungry to make a tangible difference, we want to hear from you!