Full Time
# 00808-1
$120000 - $150000 per annum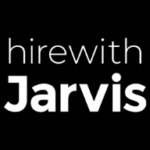 Website Hire With Jarvis - Jenna Sanders
About Us:

Step into the heart of the home decor action, where our legacy speaks volumes over two decades. We're not just a company; we're a dedicated team crafting top-tier products that set the industry standard. If you're ready to lead supply chain operations in Fulton, New York, with a team that values grit and innovation, you're in the right place.
Position Summary:

We're on the lookout for a seasoned director to take the reins in our supply chain operations. It's about cranking up the volume on efficiency and quality.
Essential Job Duties and Responsibilities:
Dive into the operations, cooking up strategic plans for serious productivity gains.
Team up with our product development pros to ensure our quality game is on point.
Roll out major account programs and stick around for ongoing support.
Own the show in packaging, logistics, and product quality.
Be the brains behind cost-effective packaging solutions that don't compromise on quality.
Build solid connections with vendors, shaping the way products come to life.
Supervisory Responsibilities:
Lead multiple departments through the guidance of your all-star subordinate managers.
Set high standards, shape policies, and give credit where it's due during performance evaluations.
Education and Experience:
Hold a Bachelor's Degree in logistics, packaging, or a related field.
Bring 3 to 5 years of director-level experience in managing warehouses/distribution centers
Location:
Fulton, NY. On-site.
Ready to elevate your game? Apply today for an instant pass to the real excitement!