Full Time
# 00376-2
$160000 - $215000 per annum


Benefits: Up to 20% Bonus + Unlimited PTO + Med/Den/Vis + 401K Matching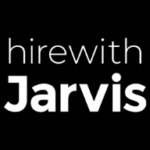 Website Hire With Jarvis - Brian Banes
Dynamics 365 F&O Solutions Architect – Must Have D365 Implementation Experience – REMOTE – $160-215K

Summary
Dynamics 365 F&O Solution Architect is responsible for every aspect of the implementation and long-term ownership of the financial business application ecosystem, from analyzing the business requirements to configuring the application to meeting the business needs and developing/testing/implementing custom solutions. Primary responsibilities include providing overall integrative solutioning, coordinating business analyst efforts, managing the business relations, defining functional requirements, solution configuration and design, end user training and deployment and delivery of project tasks on time and in budget. Finance Solution Architect also directly manages and supervises Senior Business Analyst and is a peer with the Operations Solution Architect.
ESSENTIAL DUTIES AND RESPONSIBILITIES include the following. Other duties may be assigned.
Define Finance / Accounting / AP / AR / GL / Reporting Process and System Architecture for business enterprise
Coordinate with Operations Solution Architect to maintain alignment between finance and operational enterprise business processes
Provide Management and Guidance to Senior Business Analyst
Provide Escalation Support for End User Issues as Tier Three Support
Lead Solutioning for bugs in comprehensive manner to solve the process not the single instance
Define security strategy for Finance Organization
Coordinate cross functional business ownership of full enterprise financial solution
Define Process Maps for future state end to end finance solutions
Lead stakeholders throughout the finance organization to ensure a comprehensive set of requirements aligned to business objectives, gaining full understanding of current and future state business processes
Provides in-depth knowledge of the Microsoft Dynamics application and evaluates the business processes against the standard Microsoft Dynamics functionality
Demonstrates experience in implementation methodology and understands the key activities and deliverables for the client engagement and internal projects
Responsible for oversight of all business requirements and what actions a solution must take and what outcome is expected for the full financial enterprise solution
Responsible for oversight of all configurations and customizations to the Microsoft Dynamics D365 F&SCM application to achieve business requirements
Leads the decision-making process and helps Business Analysts develop the functional design document that will drive the development process (if modifications/customizations are required, either to processes or to the Microsoft Dynamics application)
Responsible for insuring that acceptance testing and end user training are executed successfully in order to use and maintain the Microsoft Dynamics application
Has deep industry experience and understands challenges and risks when implementing vertical applications and localizations
Supervisory Responsibilities
Will be responsible for supervising other D365 resources.
QUALIFICATIONS, EDUCATION And/or EXPERIENCE
To perform this job successfully, an individual must be able to perform each essential duty satisfactorily. The requirements listed are representative of the knowledge, skill, and/or ability required. Reasonable accommodations may be made to enable individuals with disabilities to perform the essential functions.
Successful individuals will be self-starters with the following attributes:
7-10 years experience in business applications with focus on business modeling, configuration and software implementation with Microsoft AX/D365 Finance and Operations
Bachelors Degree in Computer Science, Information Technology, Management, Accounting or equivalent industry work experience
Experience in GAAP, General Ledger, Accounting, Financial Reporting and Financial Systems Integration
Demonstrated ability to:
Solution Enterprise Processes
Lead teams of Business Analysts
Communicate and coordinate across all levels from Senior Leadership to End Users
Analyze and understand business problems
Model data and processes
Conduct workshops and training sessions
Plan and carry out system and user acceptance testing
Deeply experienced in:
Core application functionality
Specific Modules: Accounts Payable, Accounts Receivable, Cash and Bank Management, Cost Accounting, Credit and Collections, Fixed Assets, General Ledger
Implementation Methodology
ISV Solutions and Application Integrations
Application technology stack
Related Microsoft technologies such as Microsoft SQL Server, Microsoft Exchange Server, Microsoft .NET, Microsoft Office SharePoint Portal Server, Microsoft BizTalk Server
Industry Knowledge
Familiarity and/or experience with ERP application ecosystem
Strong business writing and verbal communication skills
High level of professionalism, integrity and commitment to quality
We're actively interviewing for the position as well as other D365 roles. If you have experience with D365, please apply!