Full Time
# 00663
$90000 - $120000 per annum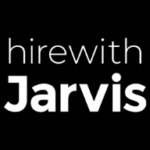 Website Hire With Jarvis - Jenna Sanders
Marketplace Manager Role – Must be in Providence, Rhode Island area – Must have eCommerce Manager (DTC) experience
Are you an eCommerce enthusiast with a passion for direct-to-consumer (DTC) success? If you're ready to take on an exciting role in Providence, Rhode Island, we want to hear from you!
About Us: Our client is a innovative eCommerce company based in Providence, Rhode Island. Our mission is to provide top-notch products directly to consumers through various online channels. We're currently seeking a talented Marketplace Manager to join our team.
Role Overview: As a Marketplace Manager, your primary focus will be optimizing our direct-to-consumer (DTC) operations. While Amazon experience isn't mandatory, a strong understanding of the DTC process in web-based selling is essential. You'll have the exciting opportunity to learn the ins and outs of our eCommerce landscape and contribute to its growth.
Key Responsibilities:
Optimize online marketplaces for maximum sales and profitability.
Collaborate with cross-functional teams to enhance the DTC experience.
Analyze market trends and competitor strategies to identify growth opportunities.
Develop and execute strategies to improve web-based selling performance.
Implement innovative solutions to enhance the customer shopping journey.
Qualifications:
3+ years of eCommerce Manager experience with a focus on direct-to-consumer operations.
Strong understanding of web-based selling processes.
Excellent analytical and problem-solving skills.
Ability to work collaboratively in a dynamic team environment.
A passion for eCommerce and a drive to succeed in the digital marketplace.
What We Offer:
A dynamic work environment in Providence, Rhode Island.
Opportunities for professional growth in the eCommerce industry.
Competitive compensation and benefits package.
The chance to make a significant impact on our eCommerce success.
If you're a results-driven eCommerce professional looking to take your career to the next level, we want to hear from you. Join our team and be part of the eCommerce revolution!