Full Time
# 00818
$220000 - $280000 per annum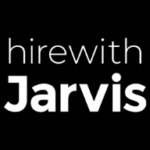 Website Hire With Jarvis - Rushabh Shah
Compensation: $220K – $280K OTE (50/50 split) + Stock Options
Location: REMOTE (US based Candidates Only)
Position Overview:
We're seeking a passionate and results-driven Account Executive w/ a RevTech and / or MarTech background to join a Series B, SaaS company. As an Account Executive, you will play a pivotal role in driving sales growth, nurturing client relationships, and expanding the client base.

Responsibilities:
          Develop and execute strategic plans to identify and engage with potential clients, understanding their needs, and offering tailored solutions.
Actively manage and expand the sales pipeline by prospecting, networking, and conducting product demonstrations.
Build and maintain strong, long-lasting relationships with clients, serving as a trusted advisor and consultant for their customers.
Collaborate closely with cross-functional teams including sales, marketing, and product development to ensure a cohesive and client-centric approach.
Consistently meet and exceed sales targets by effectively managing accounts and closing deals in a timely manner.
Stay updated on industry trends, competitor activities, and emerging technologies to provide clients with the most current and beneficial solutions.
Qualifications:
At least 4 years of experience in an SaaS Enterprise Account Executive role.
Experience selling to Sales and / or Marketing buyer personas is REQUIRED.
Revenue technology and / or Marketing technology product background is REQUIRED.
Willingness to execute on both transactional and strategic sales is REQUIRED.
Stable work history is REQUIRED.
Self-motivated with the ability to work independently and as part of a collaborative team.
Results-oriented mindset with a focus on achieving and surpassing sales goals.
Previous SaaS Startup experience is REQUIRED.