Full Time
# 00134
$100000 - $150000 per annum


Benefits: Health, Dental, Vision, Unlimited PTO, 401k Matching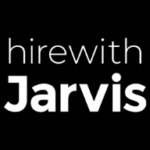 Website Hire With Jarvis - Stephen Schneider
About the Company:
We are an eCommerce agency that partners with some of the world's largest and most innovative brands and retailers. Our close partnership with Shopify keeps us at the forefront of eCommerce technology and provides us with a wealth of opportunities and talent.
Our team is passionate about eCommerce and dedicated to building the best Shopify agency in the world. We are seeking a motivated team member with a passion for eCommerce (technology + creative + marketing) who wants to grow with us and become an industry leader.
Job Responsibilities: 
The ideal candidate should possess a strong attention to detail, be a multitasker and a leader, and have a desire for personal learning and growth. Strong interpersonal skills and previous experience in eCommerce and services agencies are also required.
In this role, you will be responsible for executing project work plans and timelines, working closely with UX, Tech leads, and Creative teams, managing project scope, identifying risks, supporting pre-sales teams, coordinating with QA leads, managing internal QA testing, running a Jira ticketing system, and maintaining detailed documentation on Client and internal wiki spaces.
As the account POC, you will ensure the quality and effectiveness of project management materials in all aspects of the project, such as status reports, project plans, meeting minutes, and other project documentation.
Benfits:
Health, Dental Vision
Unlimited PTO
401k Matching
Remote Stipend