Full Time
# 00496
$85000 - $120000 per annum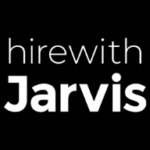 Website Hire With Jarvis - Sergio Salamanca
Job Overview: We are seeking a strategic and results-oriented ERP Marketing Manager to lead our marketing efforts for our ERP (Enterprise Resource Planning) software solutions. In this role, you will be responsible for developing and executing comprehensive marketing strategies to promote our ERP products, generate leads, and drive brand awareness. Your expertise in ERP technology and marketing will be crucial in achieving our business objectives.

Key Responsibilities:
Marketing Strategy:

Develop and implement a cohesive marketing strategy for our ERP software solutions.
Define target audiences, customer personas, and segmentation strategies.
Collaborate with cross-functional teams to align marketing efforts with sales and product development goals.

Content Creation:

Create compelling and informative content, including blog posts, whitepapers, case studies, videos, and webinars, to educate and engage our target audience.
Manage and maintain the ERP product's website and social media channels.

Lead Generation:

Plan and execute lead generation campaigns, leveraging various channels such as email marketing, SEO, SEM, social media advertising, and content marketing.
Implement marketing automation tools to nurture leads and drive conversions.

Product Positioning and Branding:

Develop and refine the positioning and messaging of our ERP software products.
Ensure consistent branding and messaging across all marketing collateral.

Sales Enablement:

Collaborate with the sales team to create sales materials, presentations, and tools that support their efforts.
Provide sales training on new product features and messaging.

Market Research and Competitive Analysis:

Stay up-to-date with industry trends, customer needs, and competitor offerings.
Conduct market research and competitive analysis to identify opportunities and threats.

Campaign Analytics and Reporting:

Monitor and analyze the effectiveness of marketing campaigns, tracking key performance indicators (KPIs) and ROI.
Use data insights to refine marketing strategies and improve campaign performance.
Qualifications:
Bachelor's degree in Marketing, Business, or a related field (Master's degree is a plus).
Proven experience in ERP software marketing or related technology marketing.
Strong knowledge of ERP software and the enterprise technology landscape.
Exceptional written and verbal communication skills.
Proficiency in digital marketing tools, analytics platforms, and marketing automation software.
Creative thinking and problem-solving abilities.
Strong project management skills.
Results-driven with a focus on achieving marketing and business objectives.
Benefits:
Competitive salary and benefits package.
Opportunity to lead and shape ERP marketing strategies.
Collaborative and innovative work environment.
Career growth and development opportunities.
Contribution to the success and growth of our ERP software solutions.