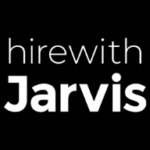 Website Hire With Jarvis - Charmaine Luna
Remote Job Opportunity for an for an Enterprise Performance Expert Company
We are currently looking for an "Implementation Consultant – Infor Syteline 9/10" responsible Infor ERP Implementation.
This is a REMOTE role with at least 50% travel within the US and Infrequent international travel may be required.
Education and Experience:
Bachelor's degree or related work experience
3+ years of CSI/SyteLine product experience utilising analytic skills in a manufacturing environment.
3+ years of consulting or business analyst experience in a manufacturing environment
5+ years' experience in manufacturing
Industry certifications/training a plus (APICS/CPIM, Six Sigma, Quality, etc)
If you are interested to discuss further please connect with me for the full job description.
You can also find my contact details below:
LinkedIn: https://www.linkedin.com/in/charm-l-bb8767103/
Email: c.luna@hirewithjarvis.com
Phone: (646) 776-5708