Full Time
# 00748
$120000 - $150000 per annum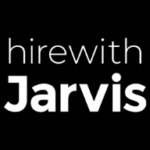 Website Hire With Jarvis - Urszula Kozlowski
Join a Leading ERP Consulting Firm!
We are seeking experts in Infor's CloudSuite Industrial Syteline who are passionate about revolutionizing finance and accounting processes. If you have the skills and drive, we invite you to be a part of our dynamic team!
This Infor Gold Partner is a dynamic, forward-thinking consulting powerhouse revolutionizing ERP solutions. With a flair for finance and accounting, this company injects energy into businesses, utilizing state-of-the-art technology to supercharge operations and drive success.
Key Responsibilities:
Collaborate with Project Manager/Lead Consultant to deliver timely, budget-friendly project tasks.
Conduct comprehensive information-gathering sessions to analyze business requirements.
Provide pre-go live consulting and go-live support, ensuring project plan objectives are met.
Translate manufacturing business processes into efficient solutions within Infor CloudSuite Industrial/Syteline ERP.
Provide confident recommendations to meet clients' unique business needs.
Cultivate enduring client relationships, becoming their trusted advisor.
Proactively identify and communicate any issues that may impact client relationships.
Manage multiple projects concurrently.
Learn and master this company's and third-party products alongside Infor CloudSuite Industrial.
Required Qualifications:
Extensive experience in full-life cycle implementation with Infor's CloudSuite Industrial Syteline.
Strong background in Manufacturing Accounting & Finance.
Entrepreneurial mindset, excelling in a fast-paced environment with critical deadlines.
Must be a U.S. Citizen or Permanent Resident.
Preferred Skills and Knowledge:
Certification (MBA, CMA, CPA, PMP) is a HUGE plus!
Bachelor's degree in Business Administration, Finance, Accounting or Computer Science.