Full Time
# 00490
$100000 - $175000 per annum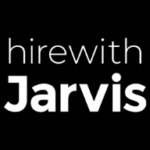 Website Hire With Jarvis - Sergio Salamanca
Job Overview: We are seeking an experienced and detail-oriented Infor Syteline Manager of Finance and Accounting to lead our financial management and accounting processes using Infor Syteline. In this key role, you will be responsible for ensuring the accurate recording of financial data, implementing best practices, and optimizing Infor Syteline ERP for finance and accounting functions. Your leadership and expertise will play a critical role in maintaining financial integrity and driving efficiency within our organization.
Key Responsibilities:
Financial Leadership:

Oversee all aspects of finance and accounting operations, including general ledger, accounts payable, accounts receivable, budgeting, and financial reporting.
Lead and mentor a team of finance and accounting professionals, providing guidance and support to achieve departmental goals.

Infor Syteline ERP Management:

Serve as the primary point of contact for Infor Syteline ERP within the finance and accounting department.
Configure, customize, and maintain Infor Syteline to align with finance and accounting requirements.
Ensure data accuracy, integrity, and compliance with accounting standards.

Process Improvement:

Continuously evaluate and enhance finance and accounting processes within Infor Syteline, identifying opportunities for automation and efficiency.
Implement best practices and optimize workflows to streamline financial operations.

Financial Reporting:

Prepare and deliver accurate and timely financial reports to support decision-making at various organizational levels.
Develop customized financial reports within Infor Syteline to meet specific departmental and executive needs.

Compliance and Audit Support:

Ensure compliance with accounting regulations and company policies.
Collaborate with internal and external auditors to facilitate audits and address audit findings.

Budgeting and Forecasting:

Lead the annual budgeting and forecasting processes, working closely with department heads to establish financial goals and targets.
Monitor budget performance and provide financial insights to drive business decisions.
Qualifications:
Bachelor's degree in Finance, Accounting, or a related field (Master's degree or CPA is a plus).
Proven experience in finance and accounting leadership roles, including experience with Infor Syteline or a similar ERP system.
Strong knowledge of finance and accounting principles, standards, and regulations.
Excellent analytical and problem-solving skills.
Proficient in data analysis and reporting tools.
Exceptional leadership and team management capabilities.
Excellent communication and interpersonal skills.
Detail-oriented with a commitment to accuracy and data integrity.
Benefits:
Competitive salary and comprehensive benefits package.
Opportunity to lead and shape the finance and accounting function.
Collaborative and inclusive work environment.
Career growth and development opportunities.
Contribution to the success and financial integrity of the organization.