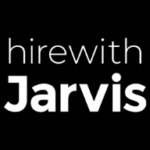 Website Hire With Jarvis - John Paulino
Technical Skills:
Experience with IT Security Software such as Endpoint Protection, Content Filtering, Email Security, DNS Security, etc.
Experience with Azure Cloud-based support for Servers/Systems
Experience with networking within Windows (IP Addressing, DHCP, and DNS).
Experience with VMware, Windows Servers, and Active Directory.
Experience with Office365 Administration (Email, SharePoint, etc)
ESSENTIAL FUNCTIONS
To perform this job successfully, an individual must be able to perform each essential duty satisfactorily. Reasonable Accommodations may be made to enable qualified individuals with disabilities to perform the essential functions.
Monitor, manage, and maintain day-to-day activities of Azure environments, addressing system alerts and notifications.
Assist with resource provisioning, migration, and configurations in Azure.
Collaborate with DevOps, cloud infrastructure architects, and engineers to design, implement, and manage secure, scalable, and reliable cloud infrastructure environments.

More detailed Essential Functions:
Perform network modeling, analysis, and planning, including capacity needs analysis for network infrastructures. May also design network and computer security measures. Research and recommend network and data communications hardware and software.
Resolve incidents/problems affecting the operations/availability of high-profile production systems in Azure.
Manage and administer the Microsoft Azure cloud environment, covering provisioning, configuration, performance monitoring, policy governance, and security.
Design, develop, and implement highly available, multi-region solutions within Microsoft Azure.
Analyze existing operational standards, processes, and/or governance to identify and implement improvements.
Migrate existing infrastructure services to cloud-based solutions.
Manage security and access controls for cloud-based solutions.
Develop infrastructure as code (IaC) using cloud-native tooling for automated and consistent platform deployments.
Develop and implement policy-driven data protection best practices to ensure cloud solutions are protected from data loss.
Support cloud adoption of applications during transformation and/or modernization.
Perform configuration and support to manage Enterprise Servers, SAN, Backup Appliances, and other system hardware located in our Colocation Data Center Facility.
Complete server-related projects to support business needs, such as bringing up new sites or acquisitions, deploying new hardware to expand the network footprint, deployment of new IT systems, etc.
Monitor network threats to the organization using security tools to contain, resolve, and remediate malware on our servers.
Maintain the current level of Security Patches on Servers to minimize cyber threats to the company.
Conduct administrative responsibilities to maintain the network, such as server documentation and diagrams, backup/DR processes, and other necessary information for compliance standards.
Interface with the Tech Support Team to delegate project deliverables and tasks for improved turnaround and team mentoring.
Maintain Azure Active Directory in conjunction with the Tech Support Team.
Coordinate quarterly and annual testing of backups and Disaster Recovery failover of systems.
Design, schedule, install, upgrade, and support new and existing operating applications following established policies and procedures.