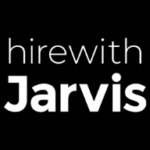 Website Hire With Jarvis - Gina Stephenson
*must be authorized to work in the U.S.*
One of the world's largest manufacturer's (in this specific field) are looking for an experienced IT Help Desk support member to join their team!
With employee retention and longevity averaging 5+ years, this company is looking for someone who is ready and willing to join a team and stay for the long-run. 
Here are some details:
Qualifications 
High School or GED required. Degree in Computer Science, MIS or related field preferred. 
Minimum 1-2 years related experience required. 
Proficient configuring Windows 10 and Windows 11. 
Working knowledge with Microsoft Office suites products as well as Anti-virus/spam software. 
Troubleshoot laptop, desktops, and printer issues in a LAN/WAN environment. 
Must have excellent communication skills; written and verbal. 
Analytical and problem-solving skills 
Organizational and time management skills. 
Flexibility and adaptability. 
Bilingual (English/Spanish) is a plus. 
This position requires evening and weekend hours, with on-call availability. 
Essential Duties/Accountabilities 
Answer incoming customer calls and trouble tickets. 
Troubleshoot software and hardware issues in person and via phone. 
Install and configure applications and operating system software and upgrades 
Train end users in the use of equipment and software. 
Fully track and document all calls and requests. 
Monitor network and system health. 
Communicate project status, deliverables, priorities and contingencies. 
Escalate support calls to supervisor as necessary. 
Maintain and seek knowledge about current industry-wide support practices and the potential impact on the support business.  
Perform other duties as assigned. 
If you're interested and fit the requirements, please apply!