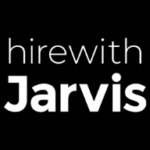 Website Hire With Jarvis - Gina Stephenson
*must be authorized to work in the U.S.*
One of the world's largest industry manufacturer's are looking for an experienced IT Help Desk member to join their team!
Here are some details:
Qualifications 
High School or GED required. Degree in Computer Science, MIS or related field preferred. 
Minimum 1-2 years related experience required. 
Proficient configuring Windows 10 and Windows 11. 
Working knowledge with Microsoft Office suites products as well as Anti-virus/spam software. 
Troubleshoot laptop, desktops, and printer issues in a LAN/WAN environment. 
Must have excellent communication skills; written and verbal. 
Analytical and problem-solving skills 
Organizational and time management skills. 
Flexibility and adaptability. 
Bilingual (English/Spanish) is a plus. 
This position requires evening and weekend hours, with on-call availability. 
ABOUT THE COMPANY & BENEFITS: 
Leader in the industry for manufactured products in the space
Employee rentention is VERY HIGH with the average stay-time of 5+ years
Plenty of opportunity to grow into a Lead, Manager, Principal, Director, VP, etc.
Merit-Based Pay
Incentives & Management Bonus Structure
401K & Employee Stock Purchase Plan
Medical, Dental, Vision & HSA
Life Insurance, Disability & Wellness Program
GED Program & Tuition Re-Imbursement
If you're interested and fit the requirements, please apply!