Full Time
# 00732
$110000 - $125000 per annum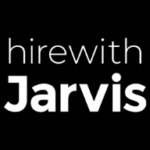 Website Hire With Jarvis - Jenna Sanders
Job Title: IT Operations Manager
Location: White Plains, New York (Onsite) – MUST BE LOCAL TO THE AREA
Salary: $110k – $125k
Job Overview:
The IT Operations Manager will play a crucial role in overseeing the day-to-day operations and the Help-Desk team, ensuring the seamless operation of all systems and networks within our growing ecommerce/retail company located in White Plains, New York.
Key Responsibilities:
Developing policies, procedures, and processes to enhance IT operations, increasing efficiency and productivity.
Managing vendor relationships and service providers to meet the organization's technology requirements.
Taking ownership of issues as they arise, leading efforts for timely resolution.
Establishing a strong understanding of the company's business requirements and aligning IT accordingly.
Managing IT inventory and planning and purchasing during busy seasons.
Providing technical support for the internal IT infrastructure, networks, and services.
Demonstrating strong leadership, project management skills, and effective communication at all levels.
The successful candidate will have the technical proficiency to navigate corporate environments, support common protocols, and report Key Performance Indicators (KPIs) on a weekly and monthly basis. Bilingual skills are a plus.
Job Requirements:
Minimum of 9 years of extensive IT experience.
At least 4 years of management experience in an IT role.
Strong expertise in systems and end-user security.
In-depth knowledge of email systems, including Exchange, Outlook, SMTP, IMAP, and POP3.
Familiarity with phone systems, with call center experience being a valuable asset.
Proficiency in networking and protocols such as Ethernet, WiFi, VLANS, TCP/IP, DHCP, and DNS.
Strong understanding of Windows domain and security practices.
Knowledge of host and network-level security.
Demonstrated leadership skills and qualities.
Effective delegation skills.
Proven ability to manage and drive projects to successful completion.
Job Responsibilities:
Management of Windows Domain and User Accounts.
Development and implementation of end-user IT policies and deployment procedures.
Continuous identification and implementation of opportunities to enhance end-user services and security practices.
Maintenance of endpoint security software and related policies.
Implementation and maintenance of employee security training materials.
Support for email security systems and services.
Oversight of Help Desk and resolution of building operational issues.
Leadership, guidance, and mentorship of team members.
If you meet the requirements and are interested in learning more, apply for instant consideration!