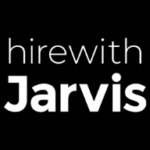 Website Hire With Jarvis - Alex Walker
My client is currently seeking a Microsoft Dynamics 365 F&SCM Senior Finance Consultant. This role is geared towards providing expertise in finance functionalities within Dynamics 365 F&O, contributing to the successful execution of projects that surpass client expectations.
Responsibilities encompass:
• Leading project teams in designing and implementing the financial functions of D365 F&SCM.
• Assisting clients in crafting business process scenarios.
• Spearheading and documenting design sessions with clients to ensure alignment with business process requirements and system configurations.
• Evaluating accounting and financial processes, and proposing solutions, best practices, and strategies within D365 F&O.
• Suggesting solutions employing third-party applications.
• Overseeing financial configuration, testing, training, and system deployment.
• Managing and offering guidance to project team members in your designated area.
• Contributing to sales pursuits by participating in discovery efforts, configuring software for demonstrations, creating project plans, proposals, and engaging in client presentations.
• Sustaining expertise in D365 F&O finance functionality, release schedules, and ISV solutions.
• Cultivating client relationships to establish a position as a trusted advisor.
• Proficiently using Microsoft toolsets like Lifecycle Services, BPM/RSAT, and DevOps throughout projects.
Your Qualifications:
• Possession of a Bachelor's Degree in Accounting, Finance, MIS, Industrial Engineering, or equivalent practical experience.
• A minimum of 3-5 years of consultancy experience within the Microsoft ecosystem, combining 2-4 full lifecycle implementations in finance for D365 F&SCM or AX 2012 R2, R3.
• At least 1 successful upgrade from AX 2012 to D365 F&O.
• Experience in system configurations.
• Microsoft certification exams MB 300, 310, or equivalent demonstrated experience.
• Familiarity with Lifecycle Services, including BPM/RSAT and DevOps.
• Readiness for travel.
Offered Package: Base salary and billability bonus**