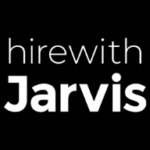 Website Hire With Jarvis - Alex Walker
Position: ERP Functional Analyst-Developer
Location: Orlando, FL (Open to Relocation)
Imagine a career where you can be at the forefront of innovation, a trusted expert in the heart of the Sunshine State, and a catalyst for change within our company. Welcome to the world of ERP at its finest!
Why Orlando?
🌴 Orlando, the City Beautiful, is not just a destination for tourists; it's a destination for career growth! With its vibrant tech scene, thriving job market, and endless entertainment options, Orlando offers the perfect blend of work and play. If you're ready to take your career to the next level and soak up the sun while doing it, this is the place to be!
Your Role: ERP Functional Analyst-Developer
As an ERP Functional Analyst-Developer with us, you won't just have a job; you'll have a mission. You will be the driving force behind our company's success as we transition from the trusted Micrsoft AX to the cutting-edge Dynamics 365. Here's what your journey with us will look like:
🌟 Subject Matter Expert: You'll be our go-to expert in the core Microsoft ERP system, guiding us through the exciting transition to Dynamics 365.
🚀 Business Transformation: You'll propel our company forward by improving reporting, introducing business-driven features, and enabling data-driven decisions.
🛠️ Innovator: You'll craft and implement changes to our ERP system, working closely with our talented business users and following a well-defined change management process.
📜 Documentarian: Your knack for documentation will ensure our systems and applications are transparent and easily understood.
🔒 Security Champion: Implementing robust security measures will be second nature to you, ensuring the safety of our data.
🔍 Performance Guru: Monitoring and maintaining applications will be a breeze for you, making sure everything runs like a well-oiled machine.
🛠️ Problem Solver: When system issues arise, you'll be the Sherlock Holmes of our IT department, coordinating hardware and software solutions.
🔥 Firefighter: When there's a blaze, you'll be the hero on the scene, troubleshooting issues and outages as our trusted point of contact.
🤝 Collaborator Extraordinaire: You'll seamlessly coordinate with application vendors, support experts, and business partners, ensuring smooth upgrades and releases.
💼 Multi-Hat Wearer: You might even wear the hat of a third-party application administrator, showcasing your versatility.
🗣️ Communication Pro: Providing regular status updates, both oral and written, will be a breeze for you, keeping everyone in the loop.
🤝 Team Player: You'll work hand in hand with our IT Director and business process owners, making sure tasks and projects align with our company's goals.
💡 Tech Trendsetter: Staying current on IT security trends and actively participating in our Cyber Security Risk Committee will be part of your mission.
Are you ready to embrace this incredible opportunity in Orlando and make your mark as our ERP Functional Analyst-Developer? If you're passionate, driven, and eager to join a dynamic team, we want to hear from you!
Apply now and unlock a world of possibilities right here in Orlando! Your career journey begins here. 🌟