Full Time
# 00714
$120000 - $150000 per annum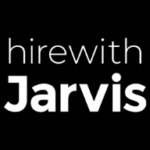 Website Hire With Jarvis - Amy Cobb
Position Summary:

As an ERP Functional Analyst-Developer, you will play a pivotal role in our organization by serving as the go-to expert for the Microsoft Dynamics 365 ERP system. Your leadership will guide our transition from AX2009 to Dynamics 365, contributing to improved reporting, the integration of business-centric features, enhanced operational efficiency, and data-driven decision-making capabilities.

Job Duties and Responsibilities:
Develop, rigorously test, and implement changes within the ERP system in close collaboration with business users, following a well-defined change management process.
Create comprehensive systems and applications documentation.
Implement robust security measures and tools to safeguard system integrity.
Continuously monitor system performance and conduct regular maintenance.
Identify system issues and coordinate hardware and software solutions effectively.
Act as the point of contact for troubleshooting and resolving issues and outages.
Collaborate with application vendors, managed support partners, and business associates to manage upgrades and releases, conducting thorough testing.
Potentially administer third-party applications as needed.
Provide regular oral and written status reports.
Work closely with the IT Director and business process owners on various tasks and projects.
Serve as an in-house information systems expert and the primary technical liaison for the ERP system.
Stay abreast of current IT security trends and news, actively participating in the Cyber Security Risk Committee.
Maintain a strong on-site presence, ideally working 100% of the time in the office to facilitate direct team interaction.
Knowledge, Skills, & Abilities:
Possess strong customer service and communication skills.
Exhibit effective autonomy and teamwork capabilities.
Easily adapt to changes in processes, procedures, and priorities.
Be a self-motivated problem solver.
Take accountability for delivering projects on time with a focus on quality and completeness.
Evaluate and identify information needs not currently addressed by existing software or systems for end-users.
Analyze current business processes and assist users in optimizing system utilization.
Collaborate with business managers and users to identify requirements, ensure compliance, and enhance existing and future systems.
Develop strategies to improve information delivery timeliness and overall efficiency.
Conduct post-implementation review analysis.
Education, Experience, & Training:
Preferred: Bachelor's degree (BS/BA); consideration given to other academic credentials, industry certifications, and relevant experience.
Fluent in Microsoft ERP solutions with 3-5 years of technical experience in Microsoft Dynamics 365, including an intimate understanding of Production, Manufacturing, Sales, and Accounting modules.
Proficient in installing and upgrading the AX application suite, with experience as part of a team leading conversion efforts.
Proficiency in the MorphX programming language.
Experience with BI tools, analytics, and relational database querying (SQL).
Strong background in API integration and development (ERP, BlueStar PDM, CRM).
Ideally, familiarity with Microsoft AX 2009 and 2012 (all releases).
Ability to work with ITAR data without requiring a license.